As a nearly 100-year-old farmer-owned cooperative, we believe feeding a growing population begins by supporting American farmers and rural communities across our nation.
Rural America is our lifeblood. From the farmers in the fields to our front-line employees who turn milk into butter, develop better crop inputs for farmers, and deliver feed to livestock producers – they're all working to put food on our tables.
Here are a few facts you may not know about rural America that we at Land O'Lakes, Inc. live and breathe every day:
Rural America is food insecure and has higher rates of poverty: Rural communities comprise 78% of counties with the highest rates of overall food insecurity. One in four children in rural America live in poverty.

Rural America is left behind on the essential need of broadband and connectivity: 19 million people are cut off from many of the digital services that are a key part of modern life.

There's a shortage of over 40,000 doctors and healthcare professionals in rural America.
Unfortunately, COVID-19 is finding its way into rural communities not just cities. South Dakota now contains one of the single largest coronavirus clusters in the U.S. More than two-thirds of rural counties in the U.S. have confirmed at least one case.
Despite this new enemy, the goals of our work and advocacy, alongside our cooperative farmer members, employees and partners, remain the same: To ensure the vitality of rural America.
Rural broadband is a right – and we're advocating for change
Eighty percent of the Americans who don't have access to broadband live in rural areas, fueling the "homework gap." Even before COVID-19, rural communities were using school buses as mobile hotspots and teachers resorted to assignments that didn't depend on modern learning tools.
We've worked to raise awareness for the need to increase access to digital connectivity in rural communities, partnered with advocates and allies, and now see an opportunity to deploy the power of the co-op system to make a difference in local communities. Land O'Lakes and our rurally located retail-owners are planning to offer free and open Wi-Fi access to local citizens for the next six weeks outside many of company locations, manufacturing facilities, along with other satellite businesses in 11 states across America's heartland.
Members of the communities served can access the Wi-Fi from their cars. Each organization has designated a portion of its parking lot for Wi-Fi users, which will allow for proper social distancing practices. The Land O'Lakes Foundation is also utilizing the Member Match program to double our member donations to community organizations who can offer Wi-Fi hotspots.
"If there were a time to band together with and for our rural neighbors – many of whom are critical to feeding our nation – now is that time. I encourage businesses with footprints in rural communities to join us in this small action to connect our rural communities; and I strongly urge state and federal policy makers to join us in fixing the problem by closing the digital divide in rural America," says Beth Ford, president and CEO of Land O'Lakes.
Teaming up with other organizations
Partnership is everything – especially in moments like this. We've supported the American Red Cross and the Disaster Recovery Fund since the 1990s; in turn we're partnering with them to help our donations reach the rural audiences who need it amid the COVID-19 pandemic.
Through our partnership with Feeding America and other non-profit organizations, Land O'Lakes has donated over 300,000 pounds of in-kind products (mac and cheese, butter, shredded cheese, sliced cheese and string cheese) to food banks thus far in April, with more donations planned in the coming weeks.
Naturally, we're big advocates for the nutrition of dairy products; being able to get these important products to children and families in need is meaningful to us in so many ways. We're taking into consideration not only where our members and employees live, but also where the COVID-19 hot spots are across the U.S.
Finding new ways to work together with partners and deliver nutritional food to those who need it most in rural communities is more crucial than ever.
Neighbors helping neighbors
The rural places that produce the majority of our nation's food are often food insecure themselves. We've been working with our farmers, our members, and our partners to alleviate this issue.
"There's a tremendous need, and I don't know if people will really know the impacts of COVID-19 until we look back, but we're doing our part to minimize those impacts," says Matt Ashton, CEO of New Vision Cooperative, one of our member cooperatives in Brewster, Minnesota.
Already in 2020, New Visions has supported five hunger relief organizations across rural Minnesota, including in its hometown of Brewster -- a southwestern Minnesota town with just under 500 people.
WESTCO, an ag retail-owner in Nebraska, has also made a difference by donating to local food pantries in its rural backyards. "Our area food pantries continue to provide an important service year-round. Their services are extremely vital at this time and we hope these funds can help them continue to serve our community members," says WESTCO General Manager David Brigg.
Each of these donations to food banks and food shelves are being matched dollar-for-dollar through the Land O'Lakes Foundation's Member Match program.
We're encouraging all our coop's members to take advantage of this program in their communities for needs related to COVID-19 to help us help rural communities across the country. Last year, the Land O'Lakes Foundation donated $2.2 million through member directed programs such as Member Match.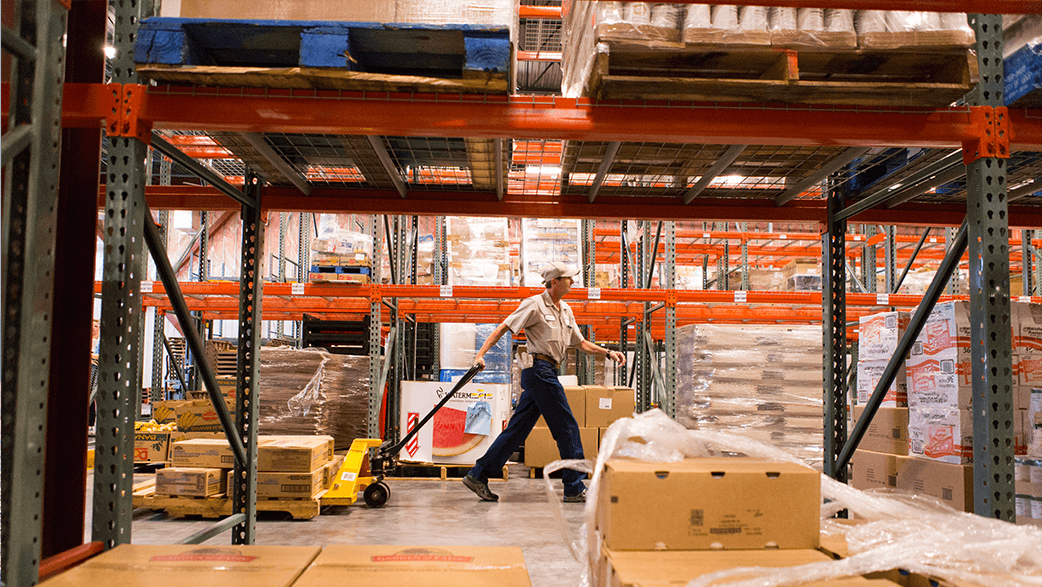 Rural America to us is our employees, our farmers and our communities
Rural America is where the majority of our employees at our 200+ facilities live and work. It's where our coop's farmers and members grow crops, raise livestock and produce dairy. We're grateful for the resilience of these communities and these people as they continue to fight day-in and day-out to get food on our tables. So we will continue fighting for them.
"Advocating for and supporting the places that produce and deliver the food for this country has always been our Foundation's priority. Current circumstances have only reinforced how much more needs to be done," says Morgan Kinross-Wright, VP of community relations and executive director of the Land O'Lakes Foundation. "We're taking every opportunity we can to support our resilient rural communities -- our frontline employees and our farmer member owners."